Location
La Cite College – Ottawa Campus
801 Aviation Drive
Ottawa
Event Dates
01/06/2023 - 02/06/2023,
All Day


OCFMA Annual PD Workshop @ La Cite
May 29th to May 31st, 2023
Register Today (below)
The registration fee for this year will be waived as aim to keep the cost down post-pandemic. We plan to charge a nominal fee for future conferences. For this event, you are only responsible for travel and lodging.
Itinerary
Monday, May 29
Travel day
6pm Reception @ The Piazza (or indoors if inclement weather)
Tuesday, May 30
8:15 am Breakfast @Amphitheatre
9:00 am  Welcome & Introduction
9:15-10:30 am  Presentation #1 – Energy Conservation & Strategy (tbc)

Part I: Parliamentary Precinct – Deep Energy Retrofit on Heritage Buildings

10:30-10:45 am Networking Break
10:45 – noon
Noon-1pm Networking Lunch @Eccentricite
1pm-2:30pm Presentation #2  – Space Allocation Trends

Hybrid Office Study at Conestoga College – Tim Schill
Architectural Space Trends at La Cite – (Carolyn Jones bio)
Interactive Discussion – How Should Colleges Adapt/ Future of COFSI

2:30-2:45pm Networking Break
2:45-3:30pm  Presentation #3 – HVAC Design & Energy Project – La Cite (Georges Maamari bio)
3:30pm-4:30pm  Campus Tour
4:30pm-5:30pm Free time
5:30pm Chartered Bus to Dinner
6pm Dinner & Networking @The Mill Restaurant
9:30pm Chartered Bus Return to Residence
Wednesday, May 31
8:15am Breakfast @Amphitheatre
9:00am-10:00am AGM/Elections
10am-1030 Networking Break
10:30am-11:00am  Presentation #4 – Presentation on the new ASHRAE Design Guidance for Education Facilities: Prioritization for Advanced Indoor Air Quality. (Donald M. Weekes  CIH, FAIHA, bio) 
11:00am-12:00 Roundtable discussion on control measures (if any) post Covid-19
Accommodations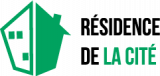 Please visit this link to book your reservation, $60/night, at Residence De La Cite's : Reserve Today
Parking
Parking is available on campus at a variety of parking lots.
A three day parking pass will be made available to registrants. Click here to view and print your parking permit.
Register for this Event
Registrations are now closed for this event.